Next generation, self-ligating Pitts 21 Braces for a beautiful smile
Created to fix the shortcomings of traditional metal braces, the Pitts 21 braces system is low-friction and low-force for exceptional comfort and fast results. This new generation of braces give quality results in shorter treatment times with far greater comfort.
Self-ligating braces don't need those old-fashioned, coloured elastic bands that most people associate with wearing braces. They have specially engineered, spring loaded clips that exert low amounts of pressure on the teeth to bring them into alignment. This slowly tightens over time, using the sliding mechanism built into the clips.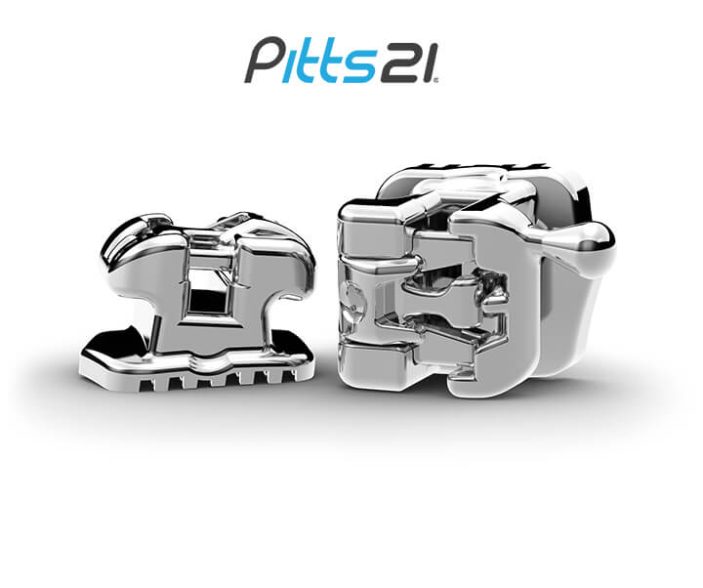 Why choose Pitts 21 Braces?
Gentle but precise, Pitts 21 braces by MacGinnis Orthodontics give you the Hollywood smile you have been dreaming of, far faster than you might imagine. Due to their efficient design, you won't need lengthy, inconvenient visits to the practice for tightening. The self-ligating design does all the hard work, ensuring healthy tooth movement and complete control of your winning smile.
After an initial period of getting used to the braces, patients find them incredibly comfortable. Unlike other styles of metal braces, the self-ligating clips and the wire are soft against the inside of your lips. Pitts 21 braces have been engineered to protrude less than other styles, which also greatly reduces potential sources of irritation.
Benefits of Pitts 21 Braces
MacGinnis Orthodontics provide Pitts 21 braces because they are the most advanced, self-ligating braces available on the market today. Their advanced design makes them comfortable to wear, easy to care for and more convenient for our patients. Engineered to tighten by themselves, they give quality results quickly.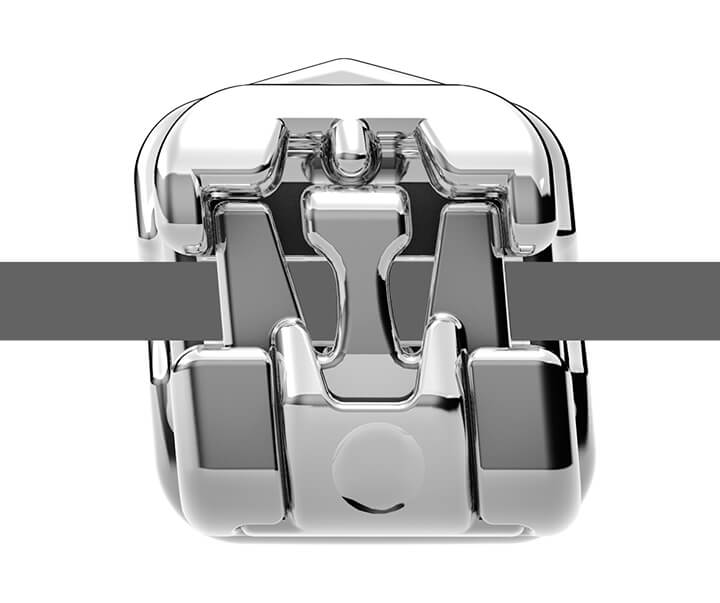 Why patients of MacGinnis Orthodontics Choose Pitts 21 Braces
Correcting teeth isn't just about keeping them healthy and making them easy to clean, it's about the way they look and how they make you feel. Our patients trust Pitts 21 braces to give them the alignment they need for optimal tooth health but also appreciate the esthetic results they see. Patients here at MacGinnis Orthodontics tell us that the Pitts 21 braces system has brought them increased confidence. The improved facial esthetics provided by Pitts 21 braces gives a youthful smile and makes our patients want to smile for the camera.
Take the first step towards empowering your smile and book your consultation today to find out if Pitts 21 braces are the right orthodontic solution for you.